$3 Billion Gold Panic Dump
I am not much for conspiracies after 22 years in the business, but I do firmly believe that manipulation of commodity prices is alive and well – although slowly losing its grip.
This article from Zero Hedge is short, informative and factual.
Gold Slammed For Second Day As 'Someone' Panic Dumps $3 Billion Notional Ahead Of London Fix
Yesterday, ahead of the London Fix, Gold was monkey hammered lower on huge volume, only to rip back higher.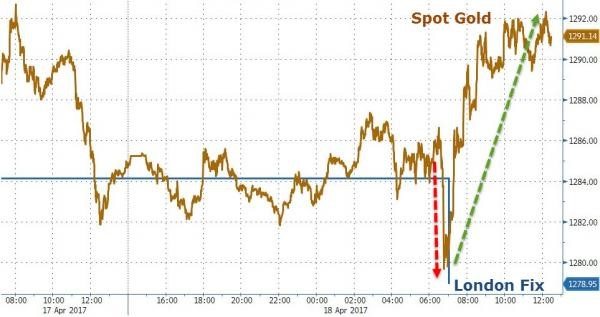 Today, having failed to keep the precious metal down (25,000 contracts dumped in a minute), they went for it again with a $3 billion notional pummeling in futures…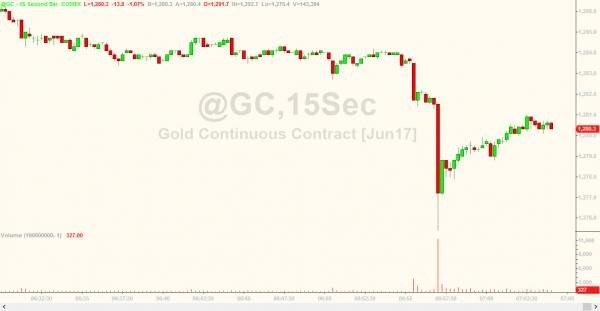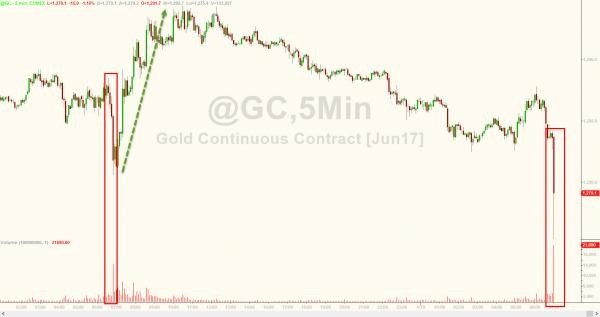 And the dollar is deja vu-ing too…