Precious Metals Client Testimonials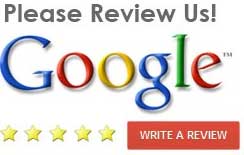 Nothing means more to us than serving our clients well.  It is our whole purpose in what we do.  We are warmed to the tips of our toes when our clients take the time to write a review or provide a testimonial.  Here is a summary of our 5 star precious metals client testimonials.
We know how busy life gets, therefore we appreciate the time taken. We would be honored if you will take a moment to tell others about your experience with our team.  Simply click the Google logo to the right to write a quick review on how we served you.
---
Great Experience!
Had a great experience where all my questions about investing in physical precious metals were answered by John and the team in an easy to understand way. I can't wait to do more business with them in the near future.  Very professional and knowledgeable!
Fantastic Dealer!
Fantastic dealer, knowledgeable, professional, and looks out for the best interest of their clients. I'd recommend Fisher Precious Metals to anyone looking for pleasant business in precious metals.
Exceptional!
Exceptional business in all facets! They genuinely care about their clients and will go the extra mile to help in any way. Highly, highly recommended!
One Word – Trust
The best one word description of my relationship with the team at Fisher Precious Metals is...TRUST. Their small town Midwest background, true personal service and ability to listen, teach, and personally answer the phone, are all qualities that will keep me as a lifetime client.
Highly Recommend!
I had an excellent experience visiting Fisher Precious Metals, and was completely satisfied with their review of the American coins and old banknotes I had.  I received excellent pricing and expert advice.  I highly recommend them.
Great Experience Purchasing Gold
I have had a great experience purchasing gold from Fisher Precious Metals.  The owner is very knowledgeable about the products, but not at all pushy.  They are conscientious and very communicative.  Will definitely continue working with Fisher in the future.
Helpful, Informative & Genuine!
Can't say enough positive things about Mr. Fisher and his company.  As a business owner myself who cares about customer service, we were nothing but impressed and thankful to have found Fisher Precious Metals.
Great Prices When Selling!
The team at Fisher Precious Metals was absolutely marvelous.  They gave me a VERY fair price for my jewelry.  They absolutely exude trustworthiness.  Try Fisher Precious Metals first when selling your gold.
Could not be happier!
Could not be happier with our experience with Fisher Precious Metals. Not only are Mr. Fisher and his team knowledgeable, they take the time to make sure you understand the information needed to make good decisions. Their transparency and honesty was amazing, and we felt like we had just made new friends!
Professional and Knowledgeable
For a professional, knowledgeable, positive experience with a precious metals dealer, you will be very pleased with John and Lynn Fisher at Fisher Precious Metals in Deerfield Beach, FL.
Genuinely Cares
It was a great pleasure doing business with John Fisher, he runs a wonderful business and GENUINELY CARES about his clients. He really takes the time to get to know you. Thanks for everything John.
First Class Operation
First Class operation. They answered all of my questions and carried out my order expertly.
Very Knowledgeable!
Very knowledgeable! Very easy to work with. Took time with my husband and me to educate us on the economy which aided us in our decisions and purchases. Thank you Lynn and John!