90 Percent Silver Dimes – $1 Face Value
Priced as low as $1.29 over spot!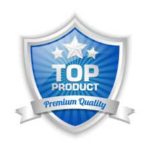 90 percent Silver dimes are one of the most popular ways to buy preferred "barter" silver. Silver dimes that were minted by the United States Mint prior to 1965 contain 90% Silver content, and are a store of credible wealth for the preparedness minded investor. But don't think that 90 percent Silver dimes are bought only by preppers, seasoned investors often consider 90 percent silver dimes a critical precious metals product in their silver product mix.
The beauty of 90% Silver is that it is self-authenticating, as you can't easily counterfeit circulated pre-1965 currency.  The fact that it is naturally in small denominations is a primary reason that many buy for the potential of future barter needs.
Here you can buy 90% Silver Dimes in $1 Face Value increments, allowing you to "build a bag" in whatever Face Value denomination you prefer. For example, a $100 Face Value Bag will contain approximately 1,000 dimes. The dates on these dimes range from 1946-1964. The dimes will be either Roosevelt dimes, Mercury dimes or a combination of both types.
Feel free to call us at (800) 390-8576 if you would like to specify a specific type of dime.