Sell Your Gold and Silver for the Best Prices in the Marketplace
We can assure you that with Fisher Precious Metals you can sell your Gold and Silver for the best prices in the marketplace.  Most importantly, Fisher Precious Metals will always buy back ANY item we have sold you at fair market value.  We buy all forms of authentic gold, silver, platinum or palladium, whether they were purchased from us or not. This includes your broken jewelry, sterling flatware, watches, diamonds and even industrial metals such as platinum and gold tubing.
Note: We also offer a trade service in which you can trade your unwanted jewelry and sterling silver for precious metals coins and bars. Call our team at (800) 390-8576 for more information.
How to Sell to Us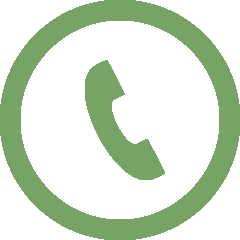 Call Us at
(800) 390-8576
Our personal team of precious metals traders are here to help you not only buy, but to sell effectively. Call us and we will provide you current and transparent buy back prices for all of your precious metals. We will provide you with a Trade Confirmation and simple shipping instructions.  If you are local, just stop in!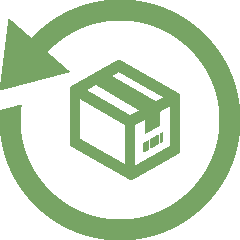 Ship it to Us
All you need to do is securely package and ship your precious metals to the address provided by our trading team. Always ship with a tracking number and email us that number so we can initiate tracking in our order system.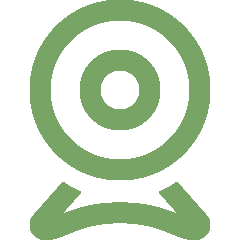 Secure Review & Evaluation
All precious metals shipments are opened under video surveillance to ensure comprehensive security for our clients. We will then test all of your items for authenticity under video surveillance. This is the confirmation step of your Trade Confirmation.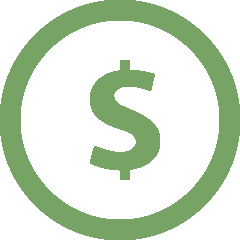 Get Paid!
Once your order is received and tested we will begin to process your payment within 48 hours, or right on the spot if you are local. You have the ability to select your preferred method of payment: Check, bank wire or direct deposit. Local sellers can often be paid in cash, or a portion in cash.  Prompt payment is the key goal for our clients.
What we Buy:
| | | |
| --- | --- | --- |
| Bullion, Numismatics and Rare Coins | Diamonds | Jewelry, Flatware and Industrial Metals |
| We buy every gold, silver, platinum or palladium bullion coin or bar available.  With clients nationwide, we can offer you the best prices for your bullion, as we then sell them to other clients. | As GIA Certified diamond graders, we have the ability to properly assess your diamonds and pay you the best prices available based on their cut, color, clarity and carat weight. | We buy thousands jewelry, flatware and industrial metal items a year, paying the best prices available nationally.  Clients from across the country send us their unwanted items daily. |
|      |   |   |
Payment Methods:
Local customers can be paid in cash, by check or by bank wire transfer.
Other domestic customers are paid by check or by bank wire transfer.
International customers are paid by bank wire transfer only.
Bank wire transfer fees are deducted from the overall payment of goods sold. Please have your specific bank wire transfer information ready when we confirm your sell-back to us.
Many people expect a dealer to buy back their items at the price at which they were sold.  This is impossible, in that the spot price is constantly moving and the "spread", or difference between the buying and selling prices are what allows a dealer to stay in business.  The precious metals bullion business is a very competitive one, and the profit margin/spread is very small compared to almost any other inventory business.  With that said, Fisher Precious Metals is committed to provide the narrowest spread possible for our clients, allowing you to maximize the money you receive when you sell back to us.
We will buy your gold, silver, platinum and palladium coins, bars and jewelry at the most competitive market prices. We know this because we survey the market weekly. We also assure you that we will transparently explain all of the pricing to you, showing you the market prices, weights and calculations.
Things to Consider Before Selling:
Trustworthiness – It goes without saying that you need to find a reputable and trustworthy dealer to sell your precious metals to, especially if you are mailing them in. We immediately provide you with an emailed price quote reflecting the estimated price based on the verbal description you provide of your items. When we receive your shipped items, they are opened under video surveillance and the entire contents are documented on video. If your price quote needs to be updated to reflect the condition of the coins or bars we provide you with an updated price quote immediately and will phone you to discuss the pricing. Your payment will be sent within 24 hours of receipt of your precious metals, based on the method of payment you have chosen.
Speed – No one wants to wait unnecessarily for their payment for their precious metals. We have heard horror stories of clients that mailed in precious metals and had to wait up to a month for payment. That meant the dealer they sold to had capital liquidity problems. You will never face that issue with Fisher Precious Metals. Your payment will be sent within 24 hours of receiving your precious metals, in whatever form you choose.
Price – Of course this is one of they key components!  Who doesn't want to get the best price for what they're selling? Price should always be considered in any transaction. A note on price – since precious metals are money, dealer premiums are similar to any currency exchange, competing on price and service. Costs of conversion can range between 2% and 6%.  Whether or not you originally bought your precious metals from us, you will find our buy back pricing to be highly competitive, without the restrictive $10,000 minimum value you find with other online dealers. Please call us to walk through the pricing process.
Numismatics – If you need information on the sale of numismatics (collectible and graded coins), it is important that you differentiate the sale of your numismatics. Numismatics are a separate industry unto themselves, and their valuation is quite different from bullion. Please do not attempt to clean, seal, or do anything else to alter numismatic coins before consulting us, as this can seriously degrade the value of your coins.  Call us directly if you have numismatics to sell.
Unwanted Jewelry and Flatware – When selling your unwanted jewelry and flatware, you are the most vulnerable to unscrupulous gold buyers. We have firsthand knowledge of gold buying companies that only pay 20 – 40% of the spot price for the gold content in your items. You will never experience such unethical and frankly greedy behavior from our firm. We will walk you through the weight and measurement of the gold content of each piece you want to sell, and we explain it clearly in ounces, not unknown pennyweight. We are one of the most well known precious metals firms for the highest payout for your unwanted jewelry and flatware – guaranteed!
Pawn Shops  – Please do NOT sell your gold and silver to a pawn shop/dealer.  You will receive upwards of 30 – 50% less than an ethical gold/silver dealer such as ourselves will pay for your coins and bars.
Online Only Dealers – Selling your metals to an online-only dealer with a call center team if often misleading. Many online dealers post a "Buy Back" price, but don't actually buy any metals back at all. (This is because a few of the online-only dealers don't actually own any inventory themselves, they are just resellers and are not able to "make a market" by buying your precious metals.) Others will discount what they will pay you if you didn't buy the precious metals from them. Many require a minimum of $10,000 in value in order to allow you to sell back to them. Finally, some will refuse to buy your metals after receiving them based on "condition" when they receive them.
Sell with confidence knowing you can sell your gold and silver for the best prices in the marketplace! Call our offices and set up an appointment to appraise your items, or we can quote you current market prices over the phone at (800) 390-8576.  All items must be thoroughly evaluated to confirm their condition and authenticity. To enable us to do this you can either drop your items off at our office, or if more convenient, you can ship them to 2151 West Hillsboro Boulevard, Suite 210, Deerfield Beach, FL  33442.